N2 — Faith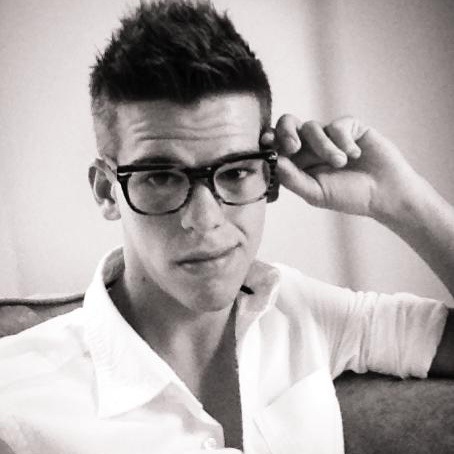 Dates on the calendar carry interesting significance in our lives. Birthdays, anniversaries, and holidays are what we plan our lives around — but there's also those more personalized remembrances scattered throughout the year. December 7, 2010 is one of those days for me; it's the day I came out of the closet. And anyone who has read my blog on The Huffington Post knows that the first person I told I was gay was a priest, and that was the best decision I've ever made.
I have learned more about my faith and sexuality than I imagined was possible in the past three years. And in these last few months, I learned even more because I saw a YouTube video made by Matthew Vines. Vines articulated that being gay isn't a sin and has inspired thousands. At the beginning of April, I applied to join Matthew Vines' nonprofit organization, The Reformation Project.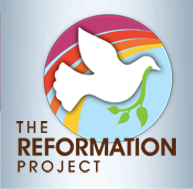 The Reformation Project is dedicated to educating gay, lesbian, bisexual, straight, and transgender Christians to nurture LGBT-affirming faith communities across the globe. After being accepted, I was among 50 participants who studied hundreds of pages worth of material on the Bible and sexuality. Then in September, we gathered for our inaugural conference to go through a Bible bootcamp.
I learned a number of things: the most important is that there are other gay Christians out there. Before The Reformation Project, I'd only met gay people or Christian people  — those two identities never converged into one person. I'm not alone.
Visions of reforming churches aren't hopeless, and it's just a matter of talking about sexual orientation and gender expression in a more honest way. Our stories and our passion for God are powerful. Matthew Vines' video shows the impact one person can have to affect change in the world.
Moreover, I saw that there is a considerable amount of research on this subject, both for and against same-sex couples. There's more scholarship than I could possibly summarize in one article. The fact is that people are talking about this topic, and it's time that LGBT people of faith played a bigger role in the conversation.
So, what made me want to come out to a priest? Was I a self-hating gay man looking for a magic religious wand to cure me and make me straight? No. Sure, I dealt with some self-esteem issues (what teen doesn't), but I never could live in denial about who I really was.
I knew nothing could change my fixed orientation toward loving people of the same sex, but I needed some moral support. My faith was something I turned to in this time of discovery of my sexual orientation because it had been a source of love and hope. Being told by a priest that I was still a child of God regardless of my sexual orientation made my faith even more concrete for me.
Many associate Christian churches exclusively with reparative therapy and vicious homophobia. While that is most definitely a reality for some, there are LGBT-affirming faith communities. I knew my Catholic high school was more accepting of gay people than most, and I felt safe and was able to simultaneously grow closer to my faith and understanding my sexual orientation.
Frankly, it's amazing there is anyone who identify as an LGBT Christian. These are the people who stuck it out in churches that often told them to leave. Most gay Christians don't have a story like mine; they stayed even though their churches told them they were sinful and needed to be fixed. It takes a strong person to stand in the face of such opposition, but we believe that we are doing God's will by staying true to our beliefs.
That's what my blog on Matthewsplace.com is all about. Why do certain people chose to be an LGBT Christian while others do not? What are the biblical arguments for and against same-sex unions? We'll explore what's next in the journey toward acceptance.
That's why my blog is called N2. You will literally being delving into the heart of questions on faith and sexuality with me, Nick Norton (NN, get it?). Hopefully, our world will be a little less polarized as a result, and we can unite our LGBT and faith communities.
Nick Norton, 19, was born and raised in the Greater Detroit area. A sophomore studying Urban Planning and Studies at Wayne State University, Norton is involved in the exciting rebuilding of Detroit. Nick is also a member of Matthew Vines' nonprofit, the Reformation Project, which seeks to reform Christianity's stance on homosexuality and gender identity. Read more from him on his website, The-Detroiter.com, or follow him on Twitter @NickyJNorton.